A Martini Henry Mark II carbine of .45/577 calibre, with Royal Irish Constabulary markings (R.I.C. 2457). These were shortened versions of the Martini Henry rifle, now sporting 21 inch barrels. Action stamped with the Enfield VR cipher and dated 1885. This model with an original wide black leather sling.

The Martini Henry was introduced to the RIC around June 1899, with the final batch being issued to the Belfast police in June 1900. It replaced the Snider carbine, of which 12,000 were recalled. As part of the cost saving practices for which the Irish authorities were renowned, the bayonets previously used with the Snider rifles were also recalled, shipped to England to be rebushed, then finally re-fitted to the Martinis and re-numbered at the Constabulary Armoury.
The Martini Henry saw only a limited period of service with the RIC, being replaced by the Lee-Enfield carbine from 1904.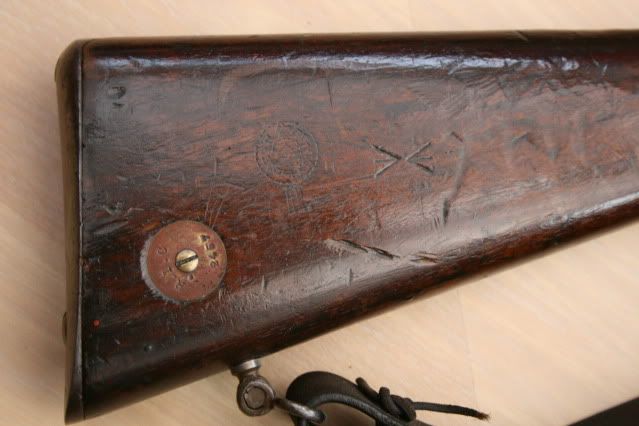 RIC Musketry Instructors at Depot, circa 1902-04.