On disbandment of the RIC, instructions went out to all Barracks that confidential information be destroyed. This circular shows the extent of the destruction, and goes a long way to explaining why so little of the personal or everyday minutiae of constabulary policing survives.
That said, as a national police force, more information on the history of the RIC still survives (mainly at the PRO) than for most other county based British police forces, many of whose historical records are lost.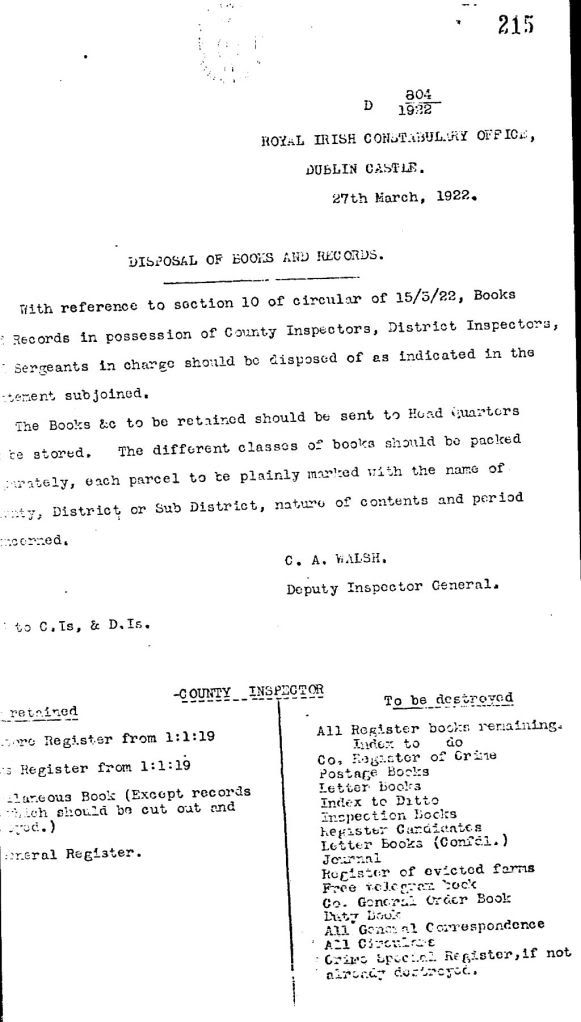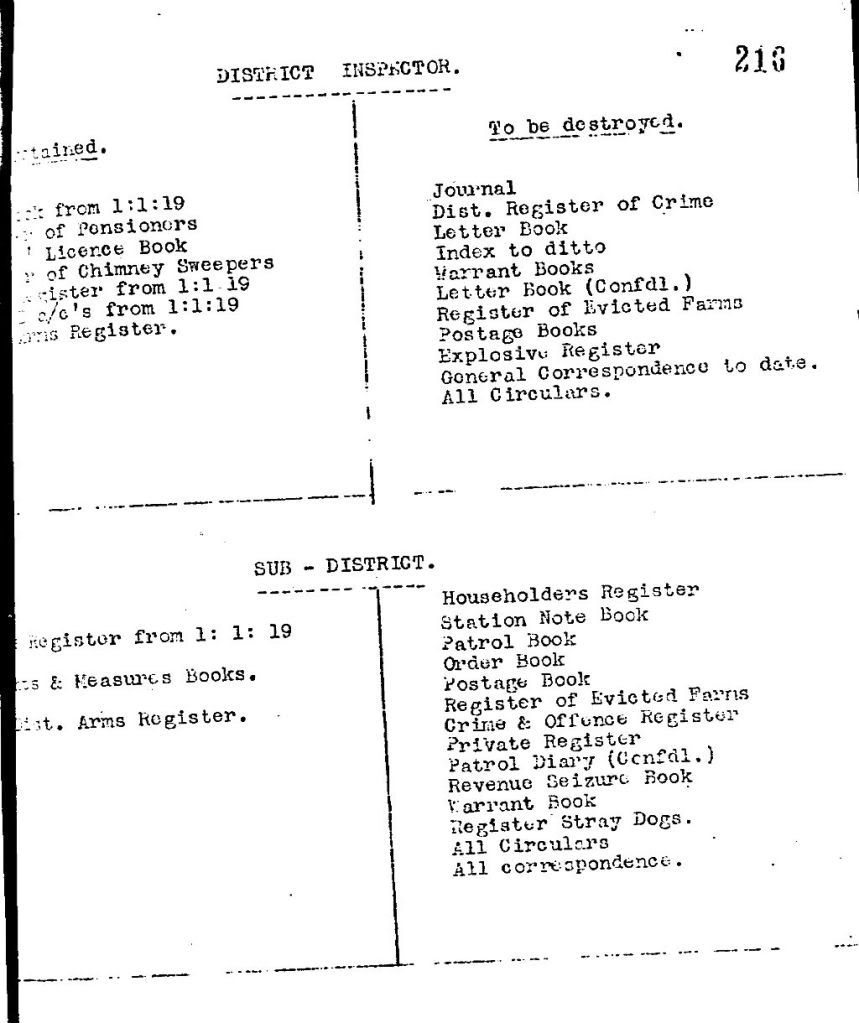 I know that in Carrickmacross most records were burnt; a policeman's young son at the time thought it was the Black and Tans who were setting fire to the barracks. At Ennis, confidential records were locked into an old regulation box and dumped into a nearby lake.
What stories they could tell if only we could see them now.