How the wheel turns in history.  In 1922 the Cumann na Saoirse, the womens pro-Treaty organisation that split from the Cumann na mBan, issued this interesting poster.
Subsitute 'British' for 'Brussels' and you have an interesting parallel with current arguments for a British rejection of the unelected European superstate.  Ireland today of course could be argued to be 'West-Europe' in its outlook and vision, so dependent is it on handouts and patronage from Brussels.  And some might argue the opposite.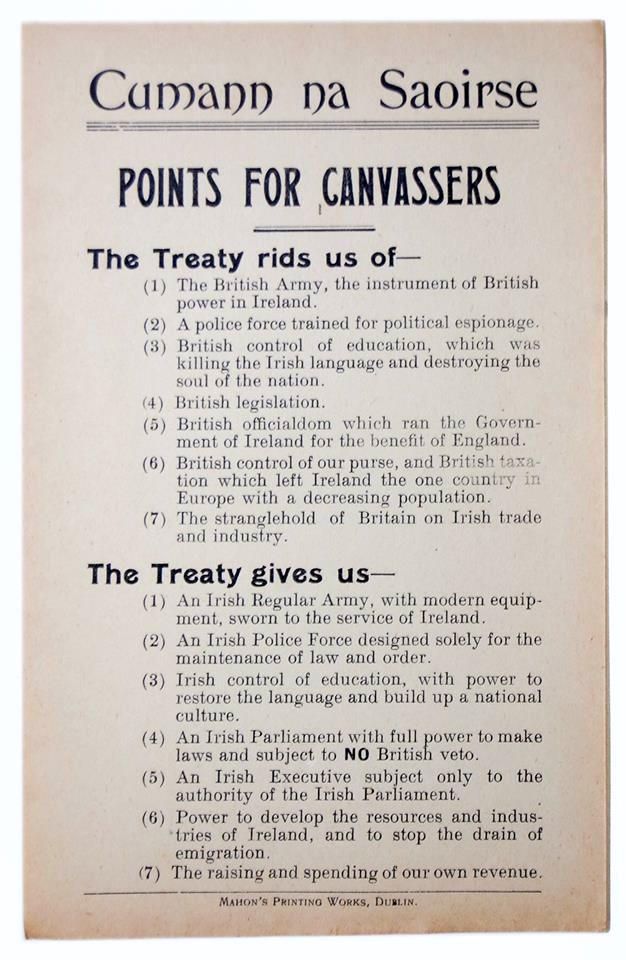 Well we all know how the vote on the Treaty turned out, and the fall-out that still agonises Ireland.  Any thoughts from anyone?
(anyone got Boris Johnson's address? - he may be able to use this  
 )