William James Grace 72149
Constable W J Grace was born in Mallow, Co. Cork on 8 Oct 1899, the son of Constable Robert George Grace. He joined the RIC on 30 July 1920 following War Service in the Royal Engineers, and was posted to Co.Tyrone on 13 Oct 1920 where he was stationed at Beragh until disbandment on 21 May 1922.  He then joined the Royal Ulster Constabulary and served for 38 years in that force. He became Sergeant in 1927, and retired to Portstewart in October 1956, where he was active in the local council.
William as a Sgt, RUC. He wears the RUC LSGC and Defence Medal ribbons (photo from a family member)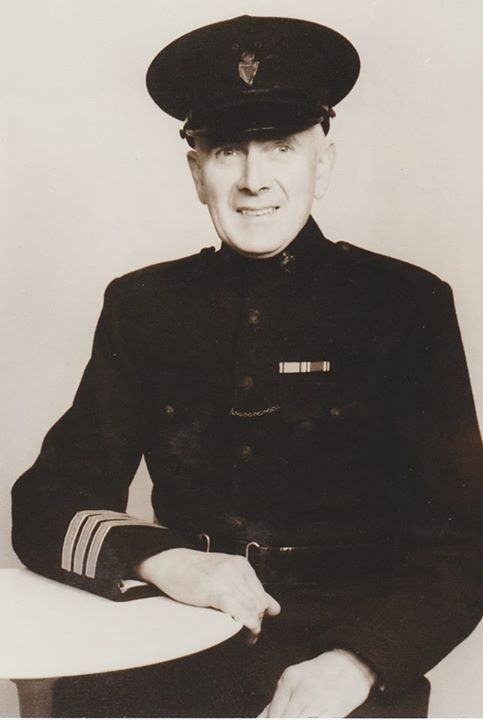 Robert George Grace 53370
Robert was born in Co. Longford circa 1869, the son of Constable Andrew Grace; he joined the police on 13 Oct 1888 aged 19. He served in Cork East Riding and Longford during his career, being made Acting Sgt on 1 Sep 1909 and Sergeant on 1 Oct 1911. He was pensioned on 7 Sep 1920.
His married his wife Violet, from Waterford,  on 4 Oct 1898.  During his time in Cork he was stationed at Mallow, Cork City and Cloyne from at least 1916 to when he retired in 1920.
Andrew Grace 5540
Andrew joined the Irish Constabulary on 10 Feb 1844, aged 20 years. He was a Protestant from Co. Antrim.  He served in Cavan and Longford during his service, and was promoted from Sub Constable to Constable (a rank which was later re-designated Sergeant) on 1 July 1853.  He was pensioned on 1 Dec 1874.
Andrew married 17th July 1867 a girl from Queen's County, Sarah.