This well-known photograph is often captioned as a republican section moving down Grafton Street, Dublin, during the Civil War.  But is it?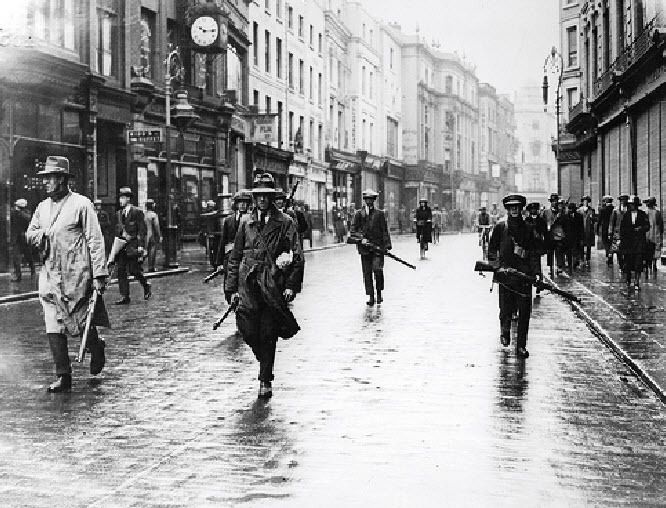 I recently saw on another forum a poster claiming his uncle was one of the men present, and that the picture was actually taken during the Truce.  
Apparently the original description was added by that eminent historian Tim Pat Coogan, whose meticulous attention to fact and detail has so enriched our knowledge of Irish history.
I must admit I always thought it odd that an anti-Treaty IRA unit could openly walk down Grafton St during the Civil War,  but never thought to question it.  But the poster's claim may have some sense - does anyone care to take this one further?  I can give details on the poster via PM - its not a site I care to have much dealings with (hint hint).