Some photos of a boxing cup awarded to a member of the R.I.C.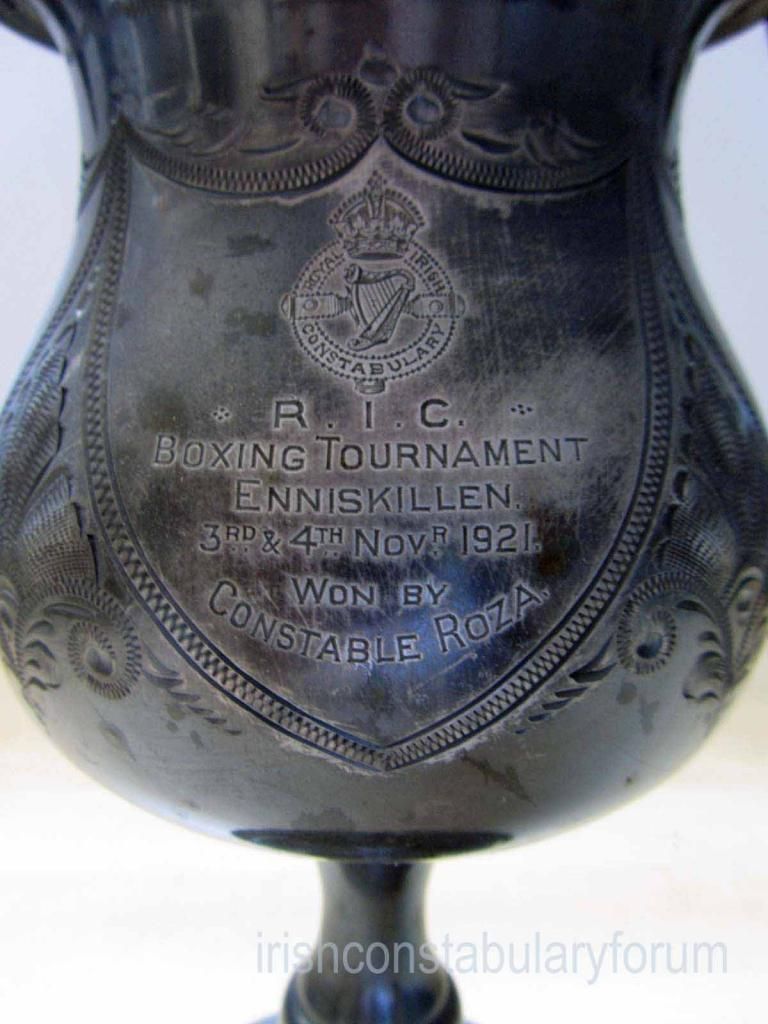 I don't know if this was a local or national event. Odd that there is no weight category given. 
I have nothing on Constable Roza. It is an uncommon name - Portuguese or Spanish in origin as far as I can tell.
The cup itself is silver plated Britannia Metal. The silver has been damaged on the handles, probably through over aggressive cleaning. I was going to have it replated but now I am unsure.
Given the date of the tournament this must have been one of the last such cups awarded.